Puzzle » Rush Hour (2008)


Available May, 2020: Leopold Segedin's Rush Hour (2008): The Jigsaw Puzzle.

SOLD OUT!!!

Contact Paul Segedin at segedinpaul@gmail.com to get on waiting list for any future editions.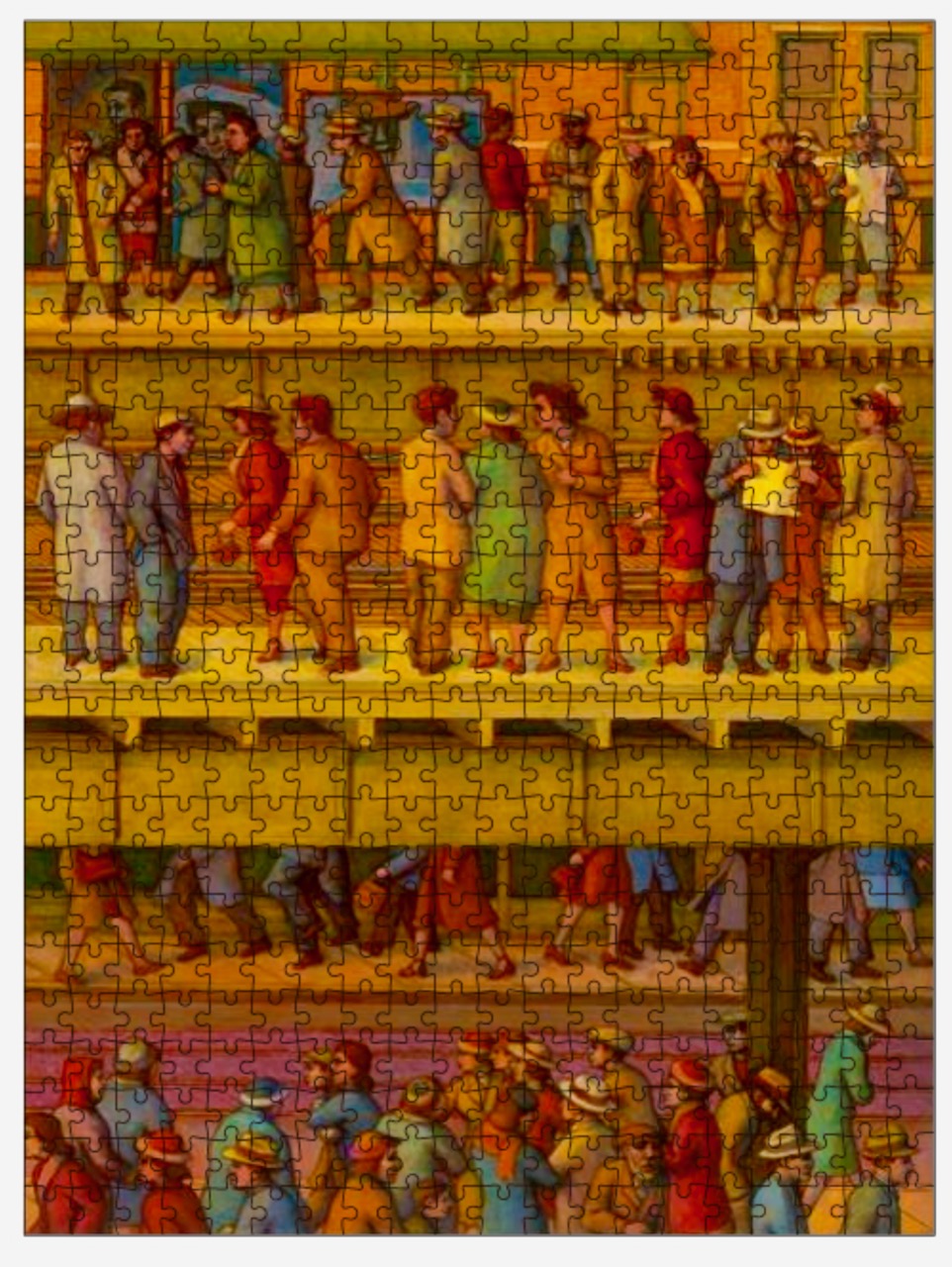 This 500-piece, 18 x 24 inch jigsaw puzzle is the first made of any Leopold Segedin painting. Constructed of high-quality cardboard this puzzle is sure to provide hours of entertainment while your explore the exquisite details of this fascinating urban painting.

Finish the puzzle and bring it (or a large enough section of it) to the artist's home in Evanston (post quarantine, of course) and he'll gladly sign it for you!

The Rush Hour (2008) jigsaw puzzle is available for $40 plus $10 shipping and handling.

Please sign up on our guestbook to be kept informed of all Leopold Segedin-related news.